What is an eBike?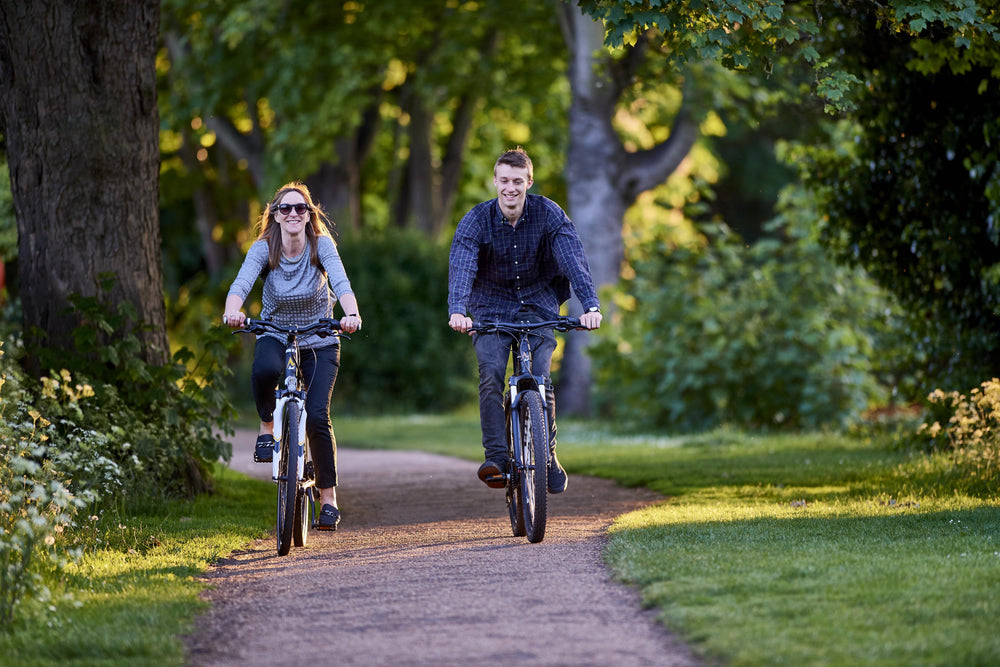 Most certainly our most frequently asked question, here we answer: what is an eBike? 
eBikes have been around for a couple of decades now and, in fact, it may surprise you to know that one of the first commercially successful eBikes appeared on the market as early as 1997! What's more, particularly over the last 2 or 3 years, eBikes have become increasingly popular with a huge variety of individuals; from experienced cyclists, to beginners, older cyclists, and those with limited mobility. However, as popular as they are becoming, there is still a lot of confusion surrounding the humble eBike and, as such, one of our most frequently asked questions is: what is an eBike?
To help you understand the intricacies of eBikes, we've put together this short and easy-to-follow blog complimented by some wise words from Hampshire eBikes' & Mark2 Electric Bikes' owner, Edward Thomas. 
What is an eBike? 
Look up the term eBike in the dictionary and the formal definition is: 
'A bike that can be powered by electricity as well as propelled by pedals.'
Which, we think, is a pretty concrete definition. Thanks, Oxford Languages! 
And, as a side note, what fills us with the most joy is the example given directly underneath this matter of fact definition: 
"I loved my e-bike because it made hills easy"
We love this sentence, not only because it is absolutely true - eBikes do make hills and challenging landscapes easy to manage - but because it alludes to the undeniable sense of enjoyment, pride, and excitement (i.e. love!) experienced when almost anyone gets on an eBike! 
Insightful feature on Outreach Radio
Recently, Hampshire eBikes & Mark2 Electric Bikes owner, Edward Thomas, appeared on Outreach Radio, where he explained in simple terms what an eBike is and what the term eBike means in the context of these two brands (i.e. what we sell!). 
As well as an explanation of what an eBike is, Edward also details whether a licence is needed to own/ride an eBike, associated age restrictions, and some insightful technical elements every eBike owner should know. 
You can listen to the full feature here: 
Outreach Radio: Bike Week 2021 interview with Edward Thomas
To browse our range of eBikes, accessories & spares, or find out more about our eBike servicing & repairs service, please click here.